Having problems seeing this message? View in Browser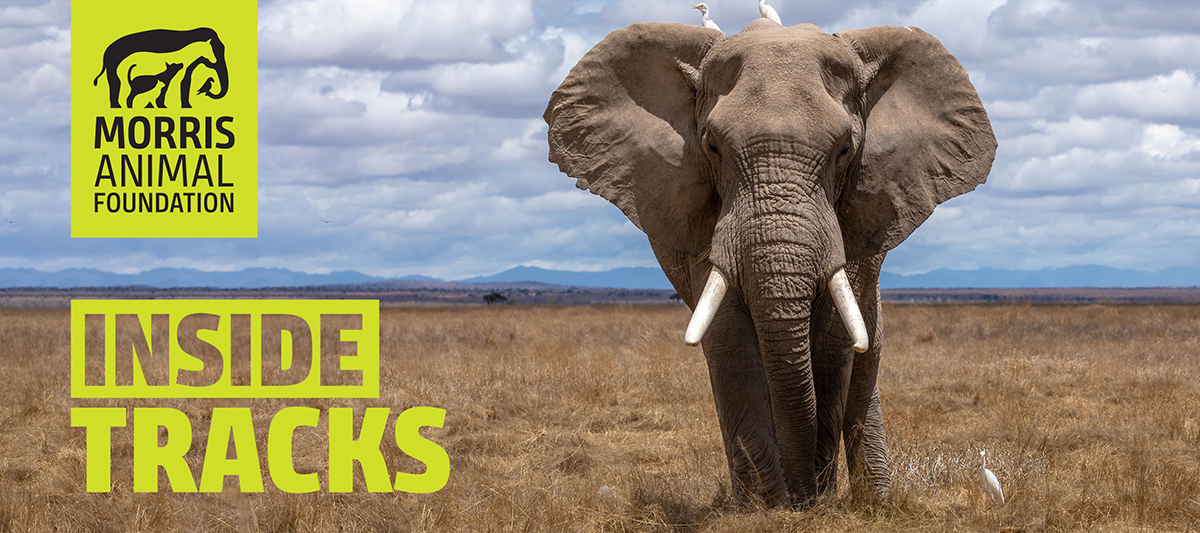 Welcome to Inside Tracks!
Here's the latest news from Morris Animal Foundation.

We are still counting all the donations from our year-end fundraising, but we're pleased to announce it was another successful campaign! Thanks to all who supported this effort, which is our largest campaign of the year. We are well positioned to meet all our goals heading into the second half of FY22.
The Newfoundland Club of America Charitable Trust (NCACT) is sponsoring two new canine studies for a total of $41,000. The two studies are "Investigating a Novel Therapy for Heart Disease" conducted by Dr. Josh Stern at the University of California, Davis, and "Investigating a Novel Antimicrobial Strategy for Urinary Tract Infections" conducted by Dr. Jose Hernandez at Midwestern University. The NCACT has given $274,000 since 2011 toward various canine grants at Morris Animal Foundation. We are incredibly grateful for their ongoing generosity!

The recording of our latest Golden Zoomies is now available for viewing! Many thanks to Drs. Tom Roseberry and Geoffrey Wood for discussing their current projects using Study data and samples, and to Dr. Julia Labadie, Study Epidemiologist, for discussing the three tiers of cancer diagnosis.
The Equine Behavior Scientific Advisory Board met on December 2, 2021, to review grant submissions. Proposals were focused on important behavioral and welfare problems for horses. Grants approved for funding currently are in Animal Welfare Advisory Board review.

There has been an outpouring of support and so many beautiful remembrances of our beloved Betty White, who died on December 31, 2021. Along with the rest of the world, we had planned to celebrate Betty on January 17, 2022, on the occasion of her 100th birthday — a celebration that is now a time to honor her legacy.
December's Fresh Scoop podcast features Dr. Daniella Chusyd discussing the health challenges facing African forest elephants, recently given new species status.
In conjunction with our Development team, we had free digital billboard advertising around Denver promoting Colorado Gives Day.

Thank you for all you do for the animals!

Carol Borchert
Chief Marketing Officer
O 303.708.3418
© 2022 Morris Animal Foundation | 720 S. Colorado Blvd., Suite 174A | Denver, CO 80246
morrisanimalfoundation.org | Contact Us | Unsubscribe